Les Ateliers de Rennes
— September 2012

For the contemporary art biennale

Les Prairies

(Rennes, 15 sept—9 dec 2012),

five different authors each wrote a short story about a fictive character (Luckie Prairie).

According to the theme of the biennale, this collection of stories refers back

to the 19th century "dime novels" that were popular at that time. Also, the size, low production coast of the book underline that reference. The patterns of covers are taken from some rasters of the posters that were designed for the biennale.
Collaboration with Jean-Marie Courant
20 or 24 pages
115 x 196 mm
ISBN: 979-10-91809-02-3
ISBN: 979-10-91809-00-9
ISBN: 979-10-91809-03-0
ISBN: 979-10-91809-01-6
ISBN: 979-10-91809-04-7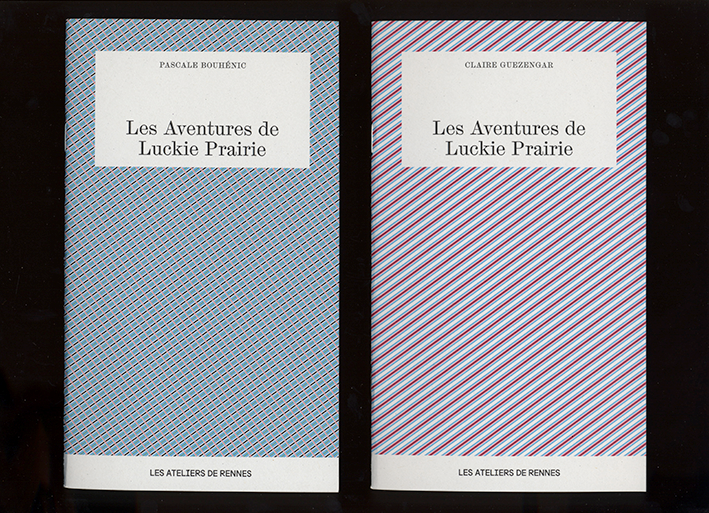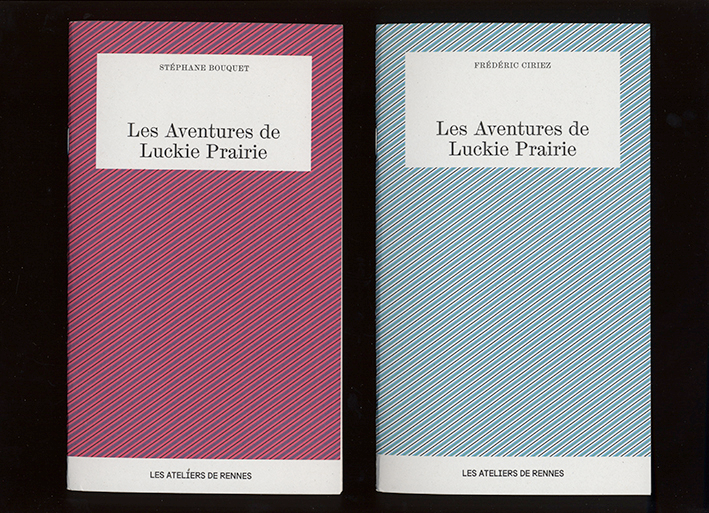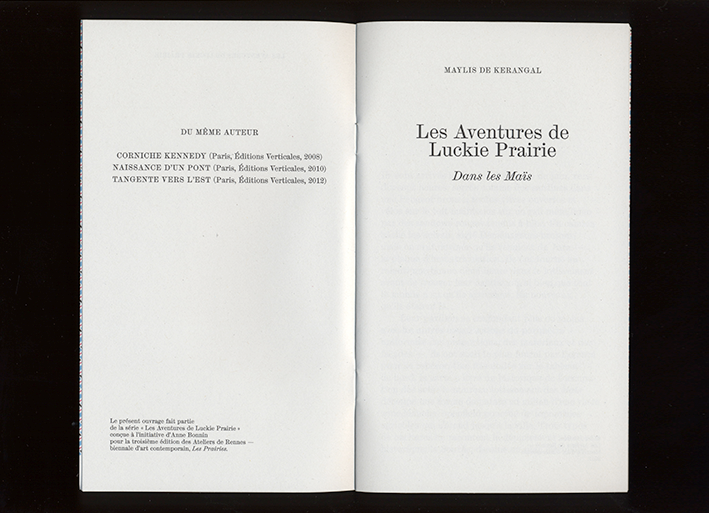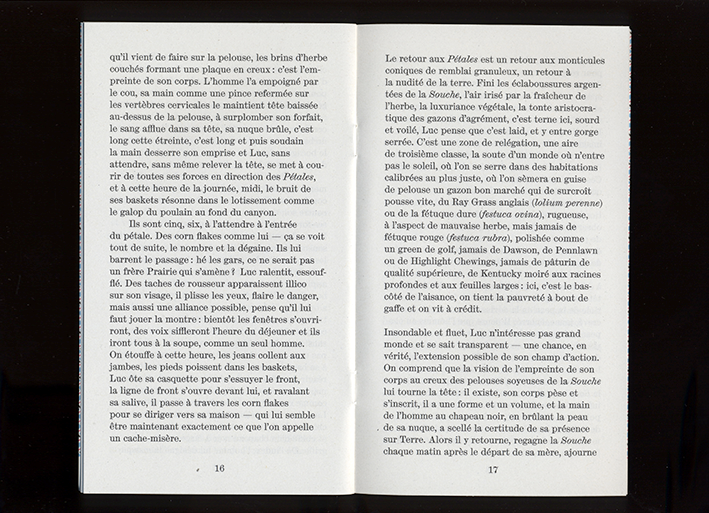 Back to Work