Films, Floats & Panoramas
— March 2006

This book was published by Les Éditions de l'Œil on the occasion of Robert Breer's exhibition at the Musée-Château d'Annecy. 
The texts are separated horizontally. The text blocks move slightly from one page
to another. Refering back to the slow movement of the Robert Breer's sculptures. 
204 pages
165 mm x 230 mm
ISBN: 2 35137 022 8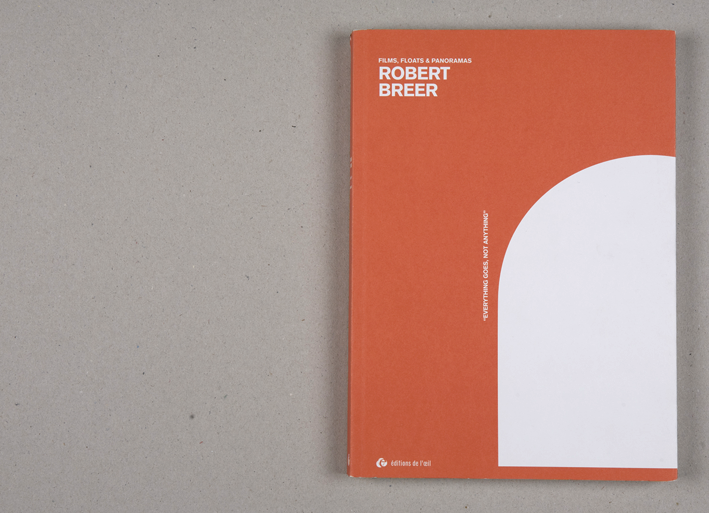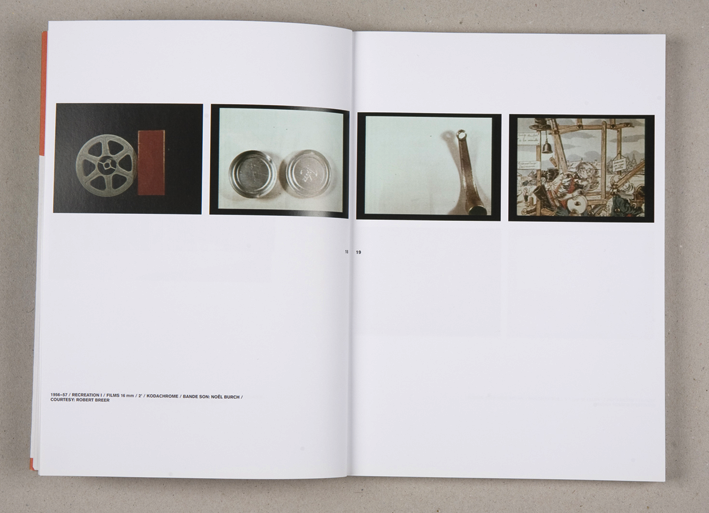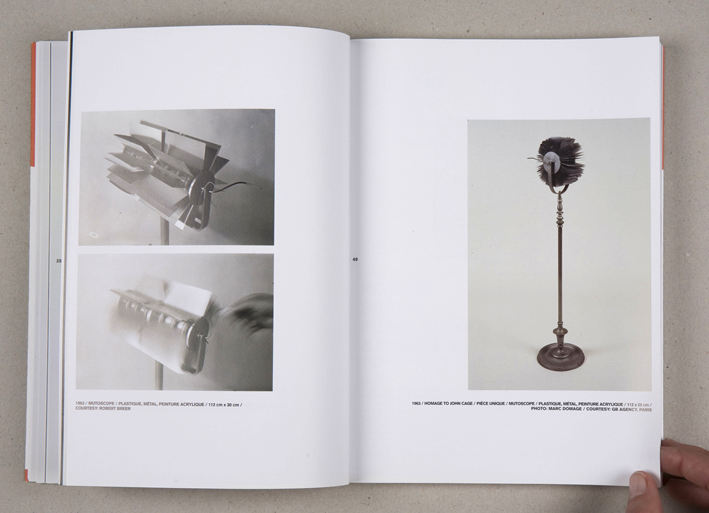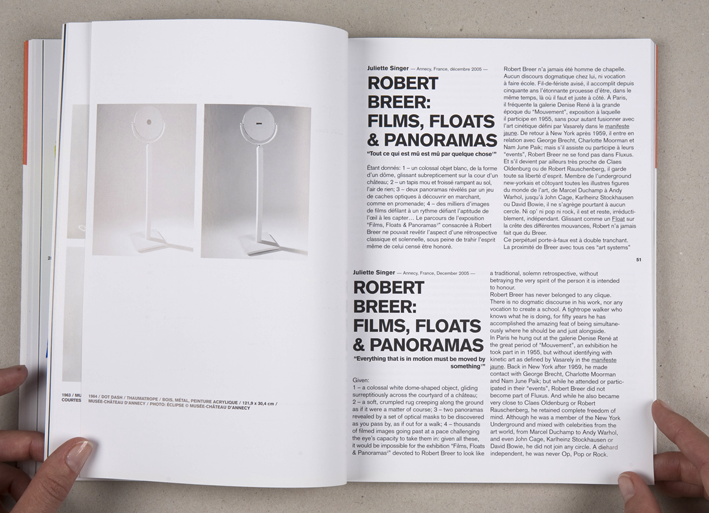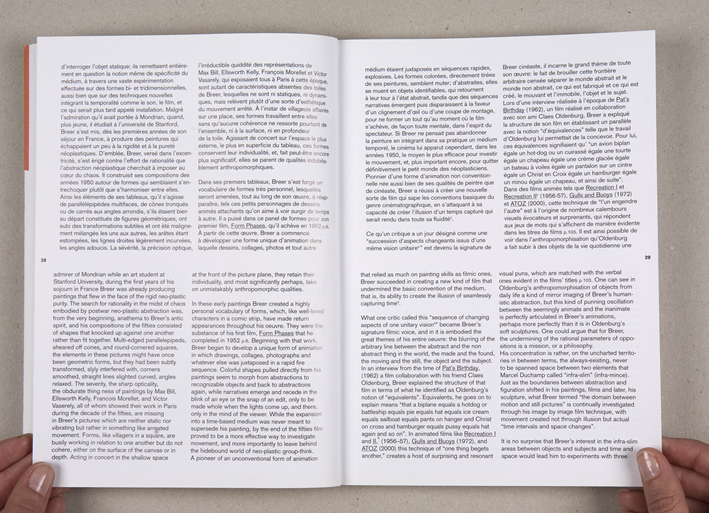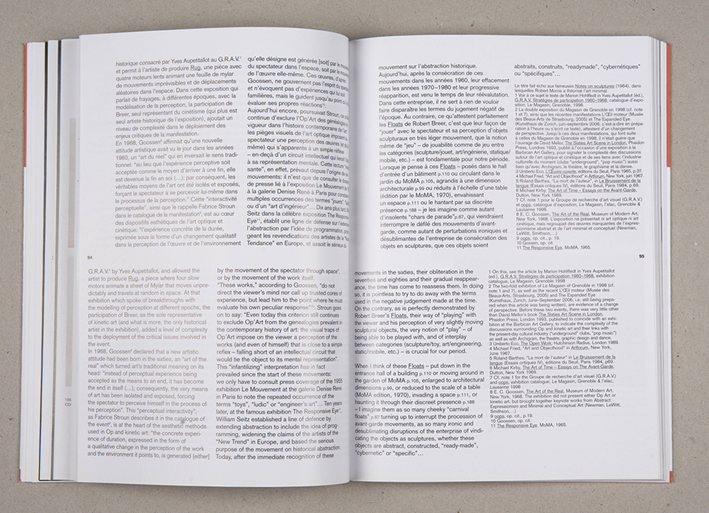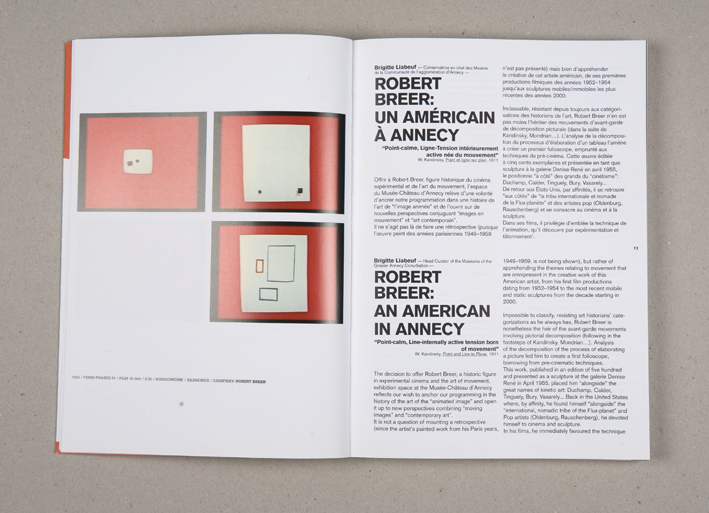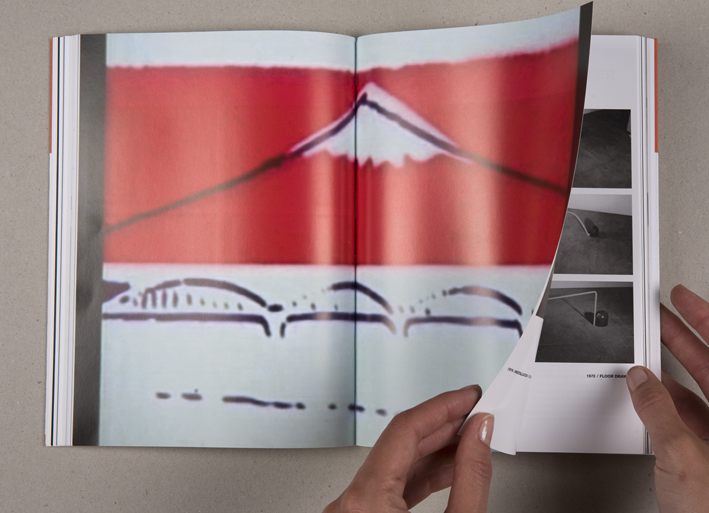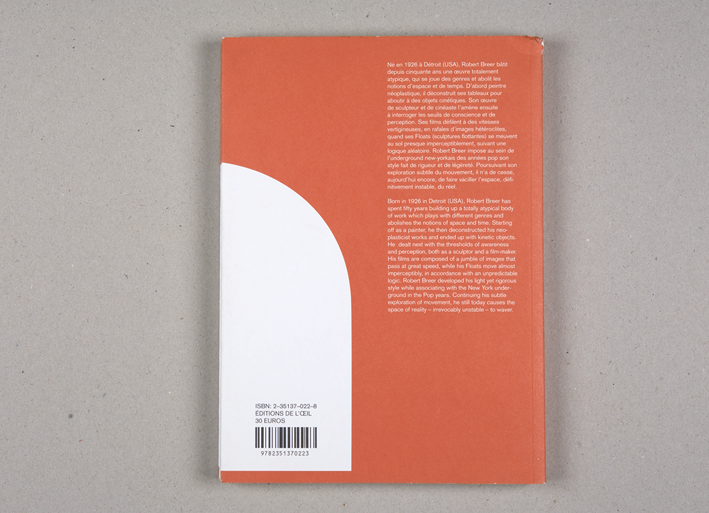 Back to Work