Chronotopes and Dioramas
— September 2009

Exhibition in Dia Art Fondation. New York. 

The typographical outline was made up of quotations, authors, and characters from some novels chosen by Dominique Gonzalez-Foerster. These covered the entrance wall of her exhibition. The typographical compositions were built according to three different atmospheres (Atlantic, desert and tropical).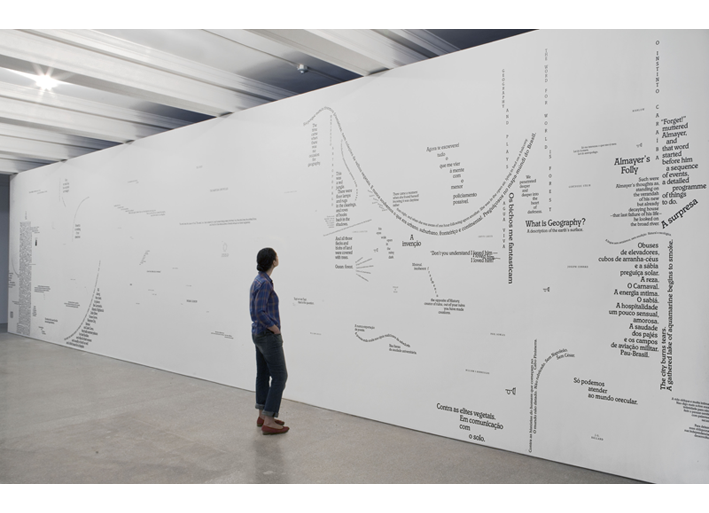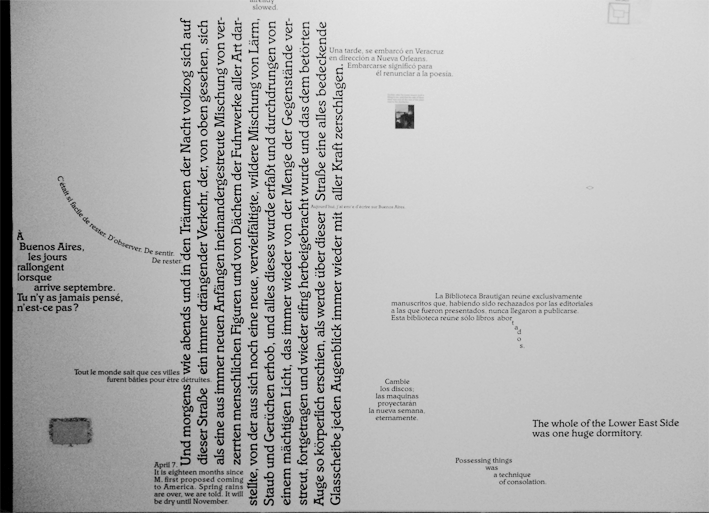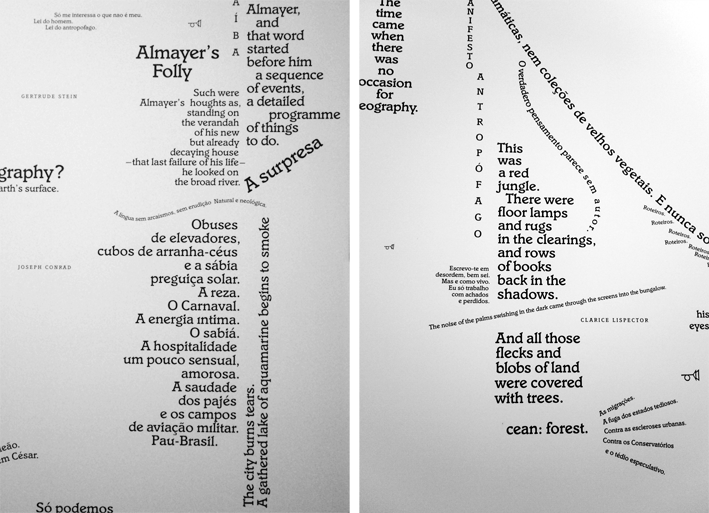 Back to Work