Almeria
— June 2010

Publication for a group show at the Chantal Crousel Gallery, Paris.
The exhibition was curated by Nicolas Chardon, Julien Fronsacq and Niklas Svennung.
The pages are divided in 4 parts by using embossed lines, making allusions to postcards books. The images of the art works sometimes shift above those lines as a provocative play on metaphorical boundaries.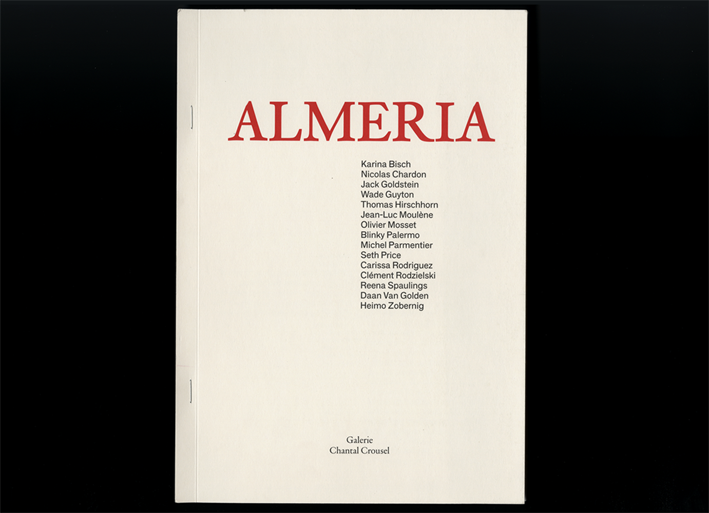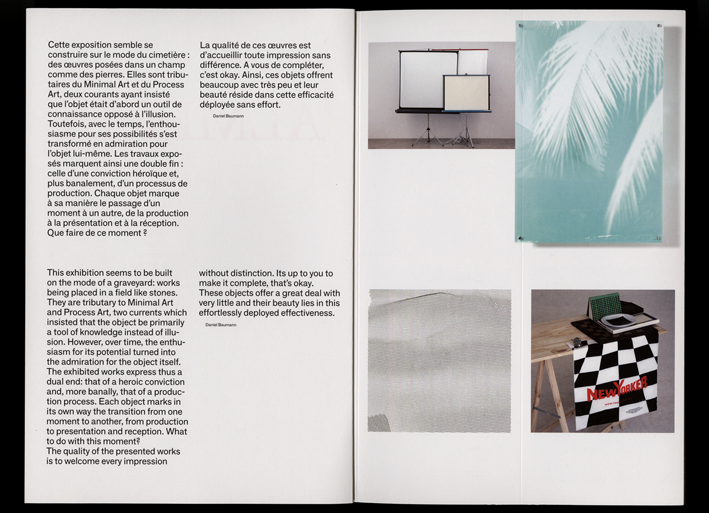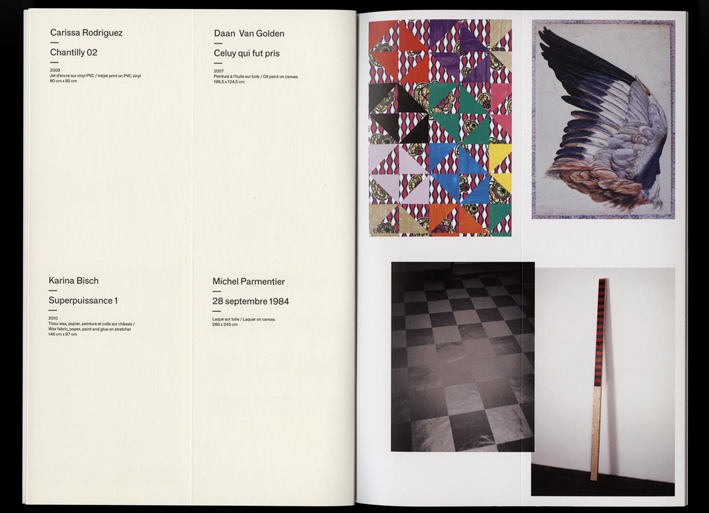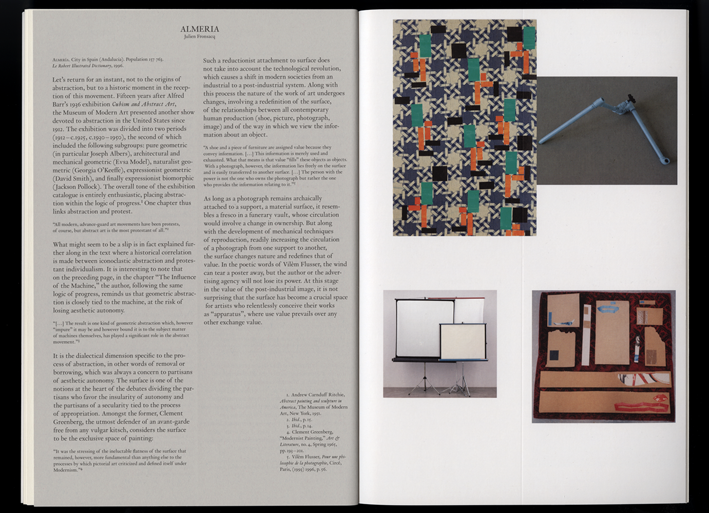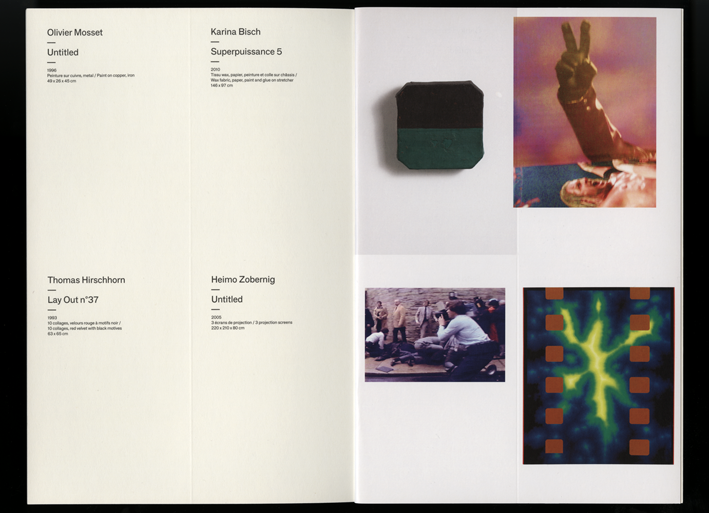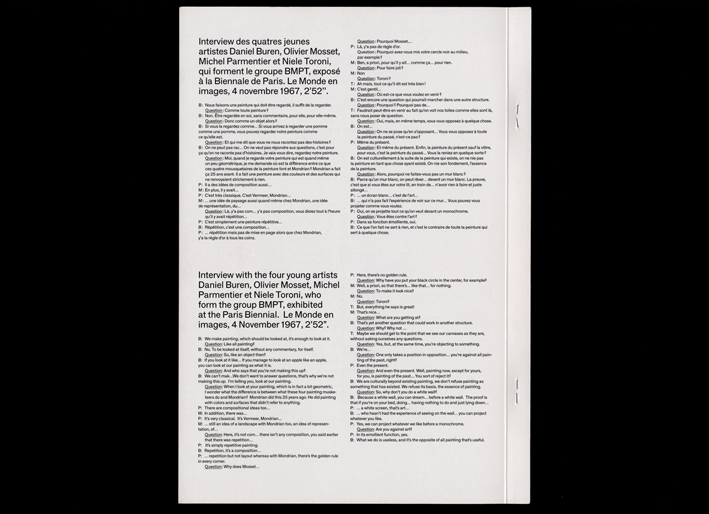 Back to Work